The conversion stone allows players to exchange ogrins for Kamas and vice versa.
---
1 – CONCEPT AND OPERATION
Introduced in Update 1.64, this stone actually allows players to legally obtain in-game Kamas for purchasing the stone in the store for currency (real money), and for other players to obtain ogrins for their in-game Kamas without spending real money.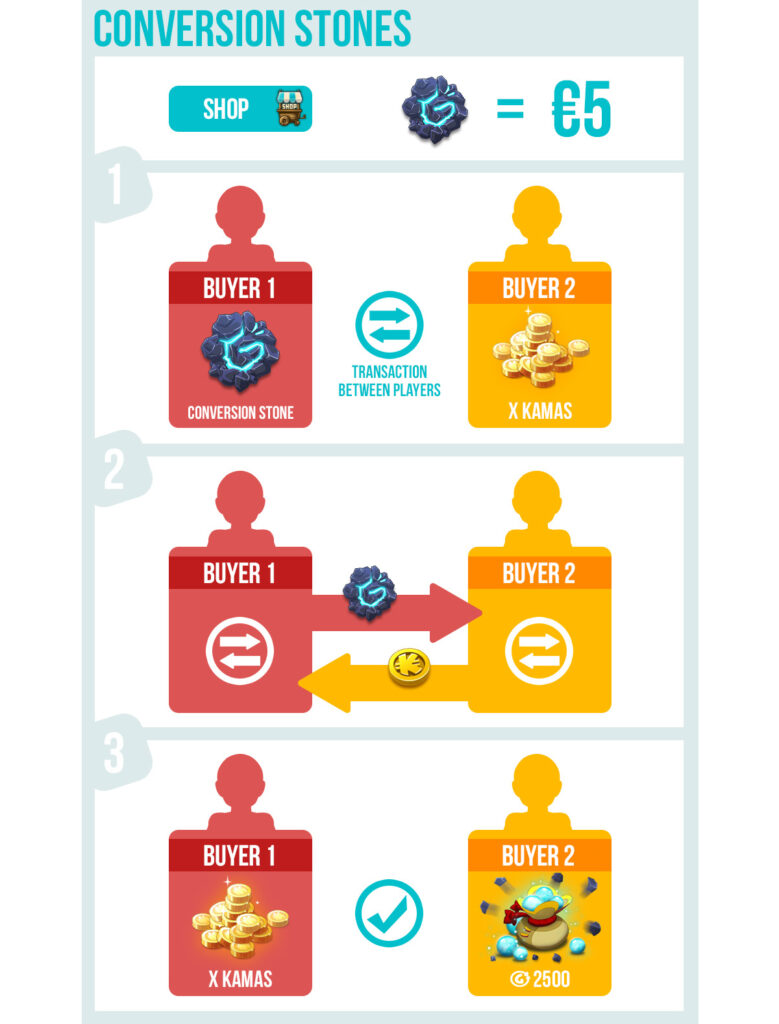 The conversion stone can be bought in the store for €6.
When you buy it, you have an item on your account which you can sell for Kamas in the game store under "Conversion Stone". It cannot be sold in the in game market like other items in the game.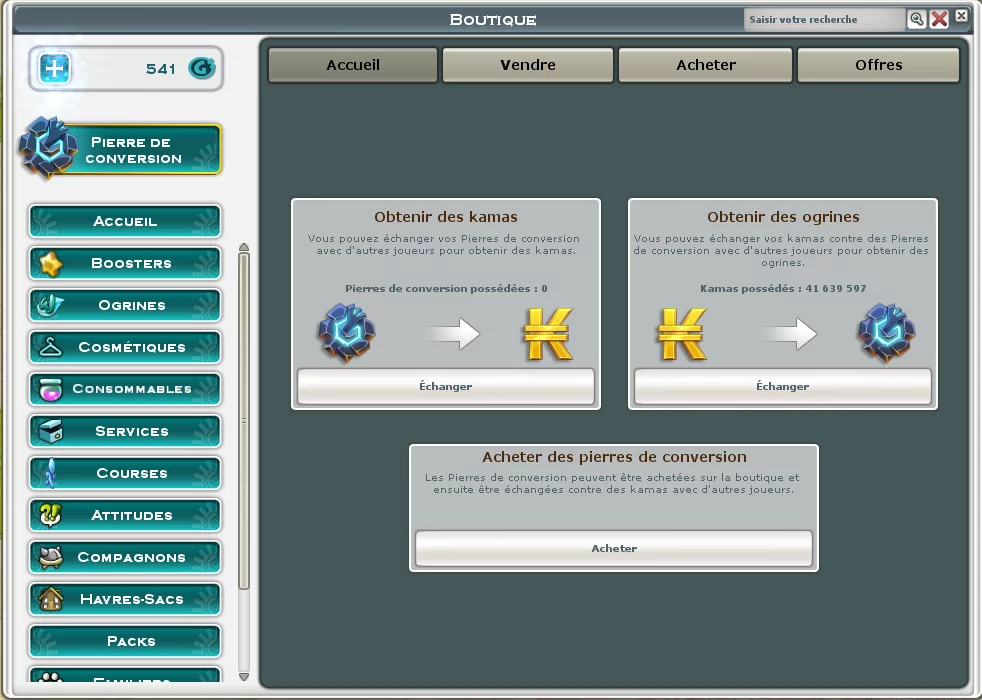 When a player "A" with a stone wants to get Kamas, he will bid for his conversion stone. He sets the price in Kamas for the stone.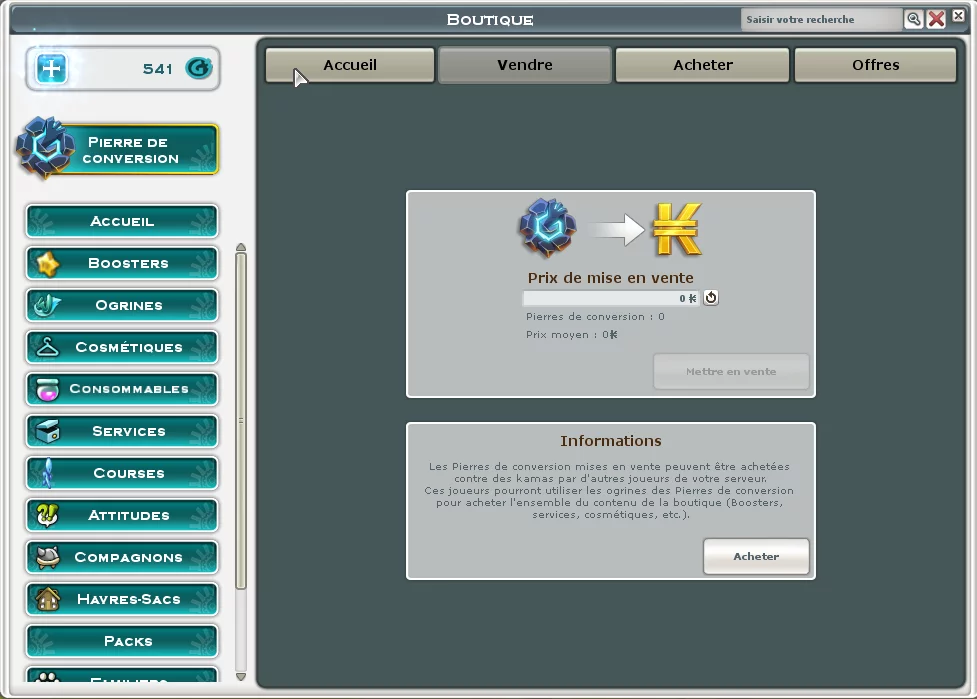 A player "B" can then go to this same section to answer the available offers. When B buys a stone, he automatically gets 3000 linked ogrins that he can use on the Wakfu and Dofus store.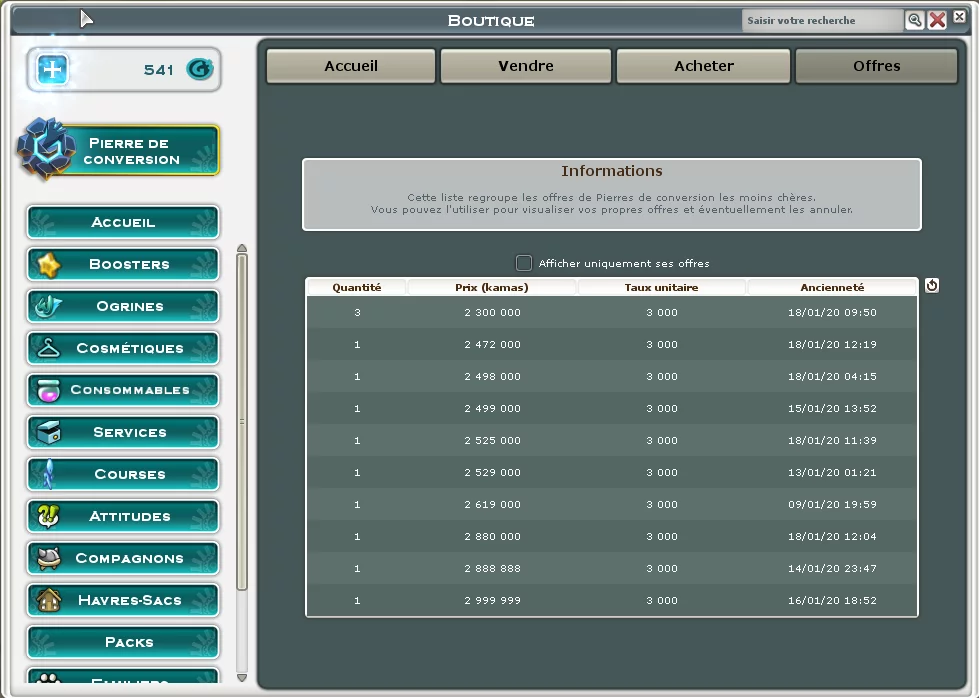 Following this sale, A automatically gets back the kamas obtained from B.
As you can see, the conversion stone is "destroyed" in this transaction. Ogrines obtained in this way can no longer be sold for Kamas.
---
2 –RESTRICTIONS
However, the conversion stone system has one major restriction: the account that wishes to purchase a stone must be certified, which means that the general information of your Ankama Account (last name, first name, date of birth) as well as a secret question and answer are filled in and validated.
---
3 –ADDITIONAL INFORMATION
When you have a conversion stone, the average price displayed is calculated according to the available offers.
An offer already posted can be modified to adjust the price, and can be withdrawn.
Once exchanged for Kamas, the stone cannot be resold, as it disappears during the transaction.
For more information, see the devblog on the conversion stone on the Wakfu website.