Wakfu is a game that tends to suffer lags and freezes quickly, regardless of the machine used: it is possible to adjust this via the launcher by manually allocating the RAM for the game.
Here are the steps to follow to allocate your RAM:
Open the Ankama Launcher and go to the "Wakfu" tab.
Click on the "Game Options" button (gear) below the "PLAY" button.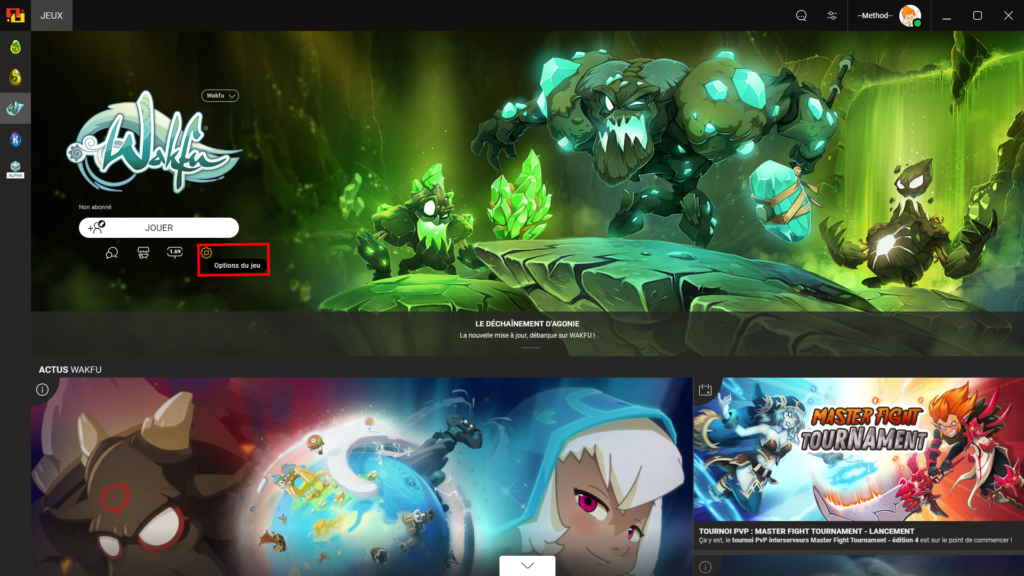 Click on the "Show advanced user settings" button.
Modify the box "Java XMS" (in green, by default "200m") and write "1g".
Modify the box "Java XMX" (in blue, by default "512m") and write "2g" or "4g" depending on your configuration, as well as the number of windows opened in parallel.

It is essential to put the "g" (in lower or upper case) after the number, otherwise the change will be meaningless.
Normally, your game should run smoother after these changes (it is necessary to restart the game for the changes to take effect)!
If ever your game should fail to launch (test these steps one after the other):
Close the Wakfu windows and restart the launcher.
Check that the encoding has been done correctly.
Uncheck the box displaying the advanced user settings, and then repeat the above tutorial.
Your configuration may not have enough memory: try with the lower value for the XMX box.
If it still doesn't work, try to put "512m" in XMS and "1024m" in XMX (for really average configurations).
If the problem persists: uncheck the box. Unfortunately, you will not be able to apply this manipulation to avoid lags.